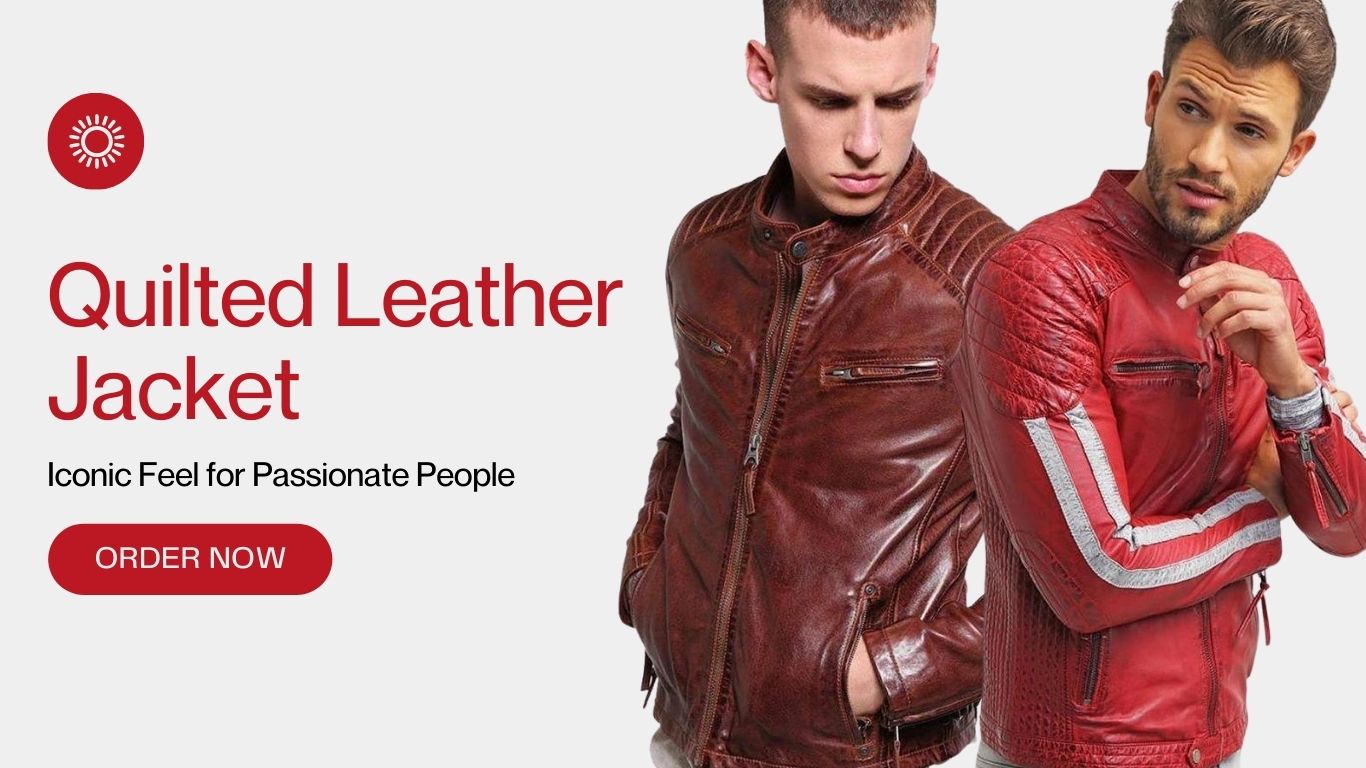 Are you looking to stick with a classic yet stand out from the crowd? Look no further than quilted leather jackets. In addition to traditional cuts, With quilted styling, you can achieve a classy look.
Men's quilted leather jackets hold an aura of boldness more than any other clothing. It is a piece that has never lost its appeal, regardless of whether it is compliant or defiant. They are available in many different styles and colors.
TPL Quilted Leather Jacket Mens Collection
The Perfect Leather offers you a wide and splendid selection of leather quilted jacket & padded leather jacket that complements the modern style and offer comfort and durability.
You can complement your looks with our quilted style jacket. They are designed with style and detail in mind. Many men opt for quilted motorcycle jacket as well. You can emphasize style with a difference when you wear our quilted style.
How we Craft Leather Quilted Jacket?
The stitching on a leather quilted jacket for men includes at least two layers of cloth. It becomes difficult to say goodbye to those cozy quilts as the weather cools down.
What we need to get up and get going is something equally quilted. Such a situation calls for a quilted style. Those cold grey days are made more bearable with their delightful cushiness.
When we talk about colors, they serve a crucial purpose. With a quilted motorcycle jacket, you can satisfy your love of speed while being protected while adding value to any outfit. Leather jackets are no different.
Make your Wardrobe Special with Quilted Leather Jacket Mens Collection
Do you want to sport a look that is outstanding yet unique? Look no further than black quilted leather jacket. It can add a touch of cult to your look.
Choose a brown quilted leather jacket if you wish to go experimental with your look. It will make you stand out as it is very distinctive.
A diamond-quilted leather jacket for men is quite popular for design. Quilting is stitched in diamonds on the jacket, which gives the jacket a cool appearance.