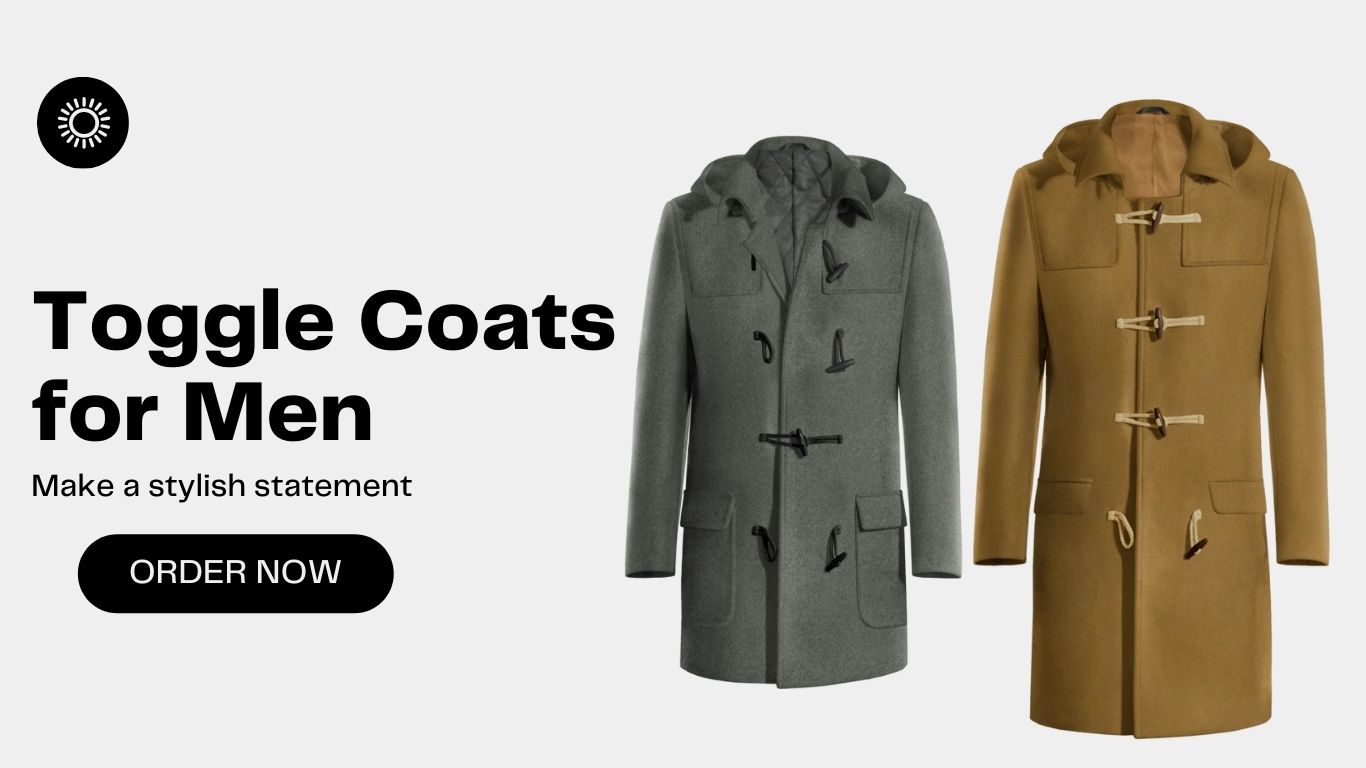 Toggle Coats for Men
Right Here at The Perfect Leather, we are experts in luxury that does not cost a fortune. That's why we work directly with the earliest brands to bring you a large range of discounted Toggle Coats for Men.
From the precious Traditional Fit styles to the extra modern-day Soho layouts, we've obtained everything you need to update your winter look. The traditional Toggle Coats for Men is qualified by its famous wood toggles and rope attachments, which have turned into one of the design's defining functions.
Arriving in a large fit and lavish wool layout, these mens duffle coats continue to be a company favorite on the winter months fashion scene. Created to maintain navy authorities cozy mixed-up, you can be certain they'll maintain you toasty throughout the winter. And with plenty of space for layers beneath, they are a very easy means to remain warm stylishly.
In addition to our series of guys' discounted duffles, we stock a wide array of a pea, trench, and toggle jackets. Why not smarten up your job clothing by wearing a sharp raincoat over your match? Or you can keep things typical with one of our luxurious duffle coats, transporting those elegant professor vibes.
With big financial savings across a choice of styles, it's never been less costly to go coat shopping. Our wide range of Toggle Coats for Men includes a range of colors as well as fits.
You can maintain points neutral or make a high-fashion declaration from classic camel and navy tones to dynamic yellows and reds. Whatever your preferences, our high-grade duffles are here to assist you to upgrade your winter months wardrobe.
About Men's Toggle Coat
A duffle coat for men (yes, the Toggle coat) it is a modern coat that includes a trendy hood. It will help you to stand out from the crowd and feel unique. Choose your style and we will make it look the best according to your measurements. Remember that all our duffle coats are Leather & wool duffle coats.
What is a duffle coat?
Originally it was a coat made of duffel wool. However, at the moment duffle coats are thick woolen hooded coats, that are usually tied with toggle pieces.
Why is it called a duffle coat?
As with many of these kinds of garments, the word comes from the origin. Duffel is a town in Belgium where this woolen fabric was originated.
Are duffle coats fashionable?
More than ever. As they can be combined with casual but also business outfits, they are the perfect outerwear wool garment. Wool coats with hoods are in style, take advantage of it.
Are duffle coats waterproof?
Wool can be water-resistant but not completely waterproof. So, if it is raining and you forgot your umbrella at home, you will have no problem using it, but duffle coats are not the perfect coat to stay under the rain for a long time.
How should a duffle coat fit
Duffle coats were never supposed to fit perfectly. Even you will hear that it is better to wear them oversized. But the truth is that, while it doesn't have to fit tight, you need a duffle coat that doesn't look baggy and gets adapted to your shoulders and chest. Find the perfect made-to-measure duffle coat at The Perfect Leather.
Camel Duffle Coat
Camel is one of the classic colors for any duffle coat. More casual than the blue duffle coat, your tan camel Montgomery coat will make you hear many compliments, be sure about that.
Navy Duffle Coat
The other classic color. Navy blue duffle coats are the safe and more practical option. Versatile and elegant, it can be worn almost with any outfit.
Hooded Duffle Coat
Wait, wait, is it a duffle coat if it is not hooded? Come on, the hood is what best defines a duffle coat. If you want a coat without a hood, take a look at peacoats or overcoats.
Duffle Coat, Monty Coat or Toggle Coat?
You may have different names for it, but all of them mean the same. A duffle coat, a Montgomery coat or a toggle coat is a very specific wool coat with toggle buttons and a hood.  Give it the name you prefer, but design it yourself with our duffle 3D designer and we will tailor your coat made to your measurements.
Wool Duffle Coats
Design your wool duffle coat at The Perfect Leather. Find a wide range of high-quality wool fabrics. Choose the color, if you want a 100% wool toggle coat and the pattern.