You can stand out from the crowd in a red leather jacket for women. With our stylish collection of red moto jackets, you will surely be in style.

Women Red Leather Coat & Jacket
Red leather jackets for women don't just make a statement; they are versatile. They add an exciting edge to your look if you pair them with the right outfits. Even with a red jacket womens, you have a wide selection of red shades, like maroon, dark red, and bright red. 
Women Red Motorcycle Jacket in USA
Women's red leather motorcycle jacket, for example, with asymmetrical zippers and metal studs, are great for achieving a chic biker style. The minimalistic look of a cafe racer jacket, on the other hand, looks great with a well-polished appearance. There's no better time to choose which leather jacket style is right for you.
Our thoughts turn to leather jackets as the essential staple in any wardrobe, along with jeans and t-shirts since they're versatile and can be paired with any outfit. However, red jackets are a bit different. 
 Whether you prefer a biker chic or a cafe racer style, we have a wide selection of different shades and designs of red leather jackets for women at The Perfect Leather.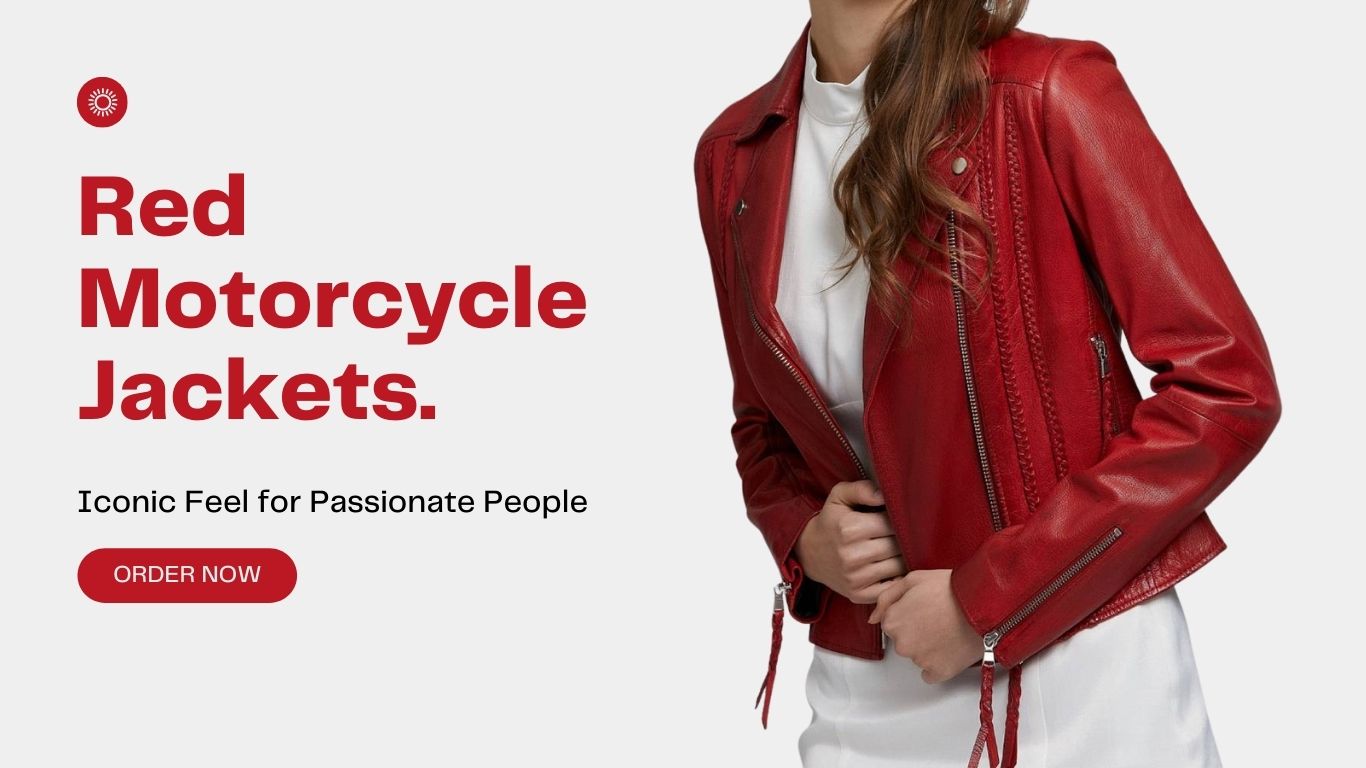 Make your Wardrobe Special with Red Leather Jacket
The lining of our red leather jackets is soft and breathable and made from high-quality genuine leather. You will get a high-quality, well-made product when you buy outerwear from us.
We also use high-quality hardware, such as zippers and studs. The Perfect Leather's collection of red leather jackets will not fail to impress, and all you have to do is imagine how you will look in it as you grab all the attention.
What better way to show off this hottest trend than pair it with a black dress or a buttoned shirt and jeans? All you need to do is be a little creative and try out different outfits.